Asking for a Promotion: What Really Works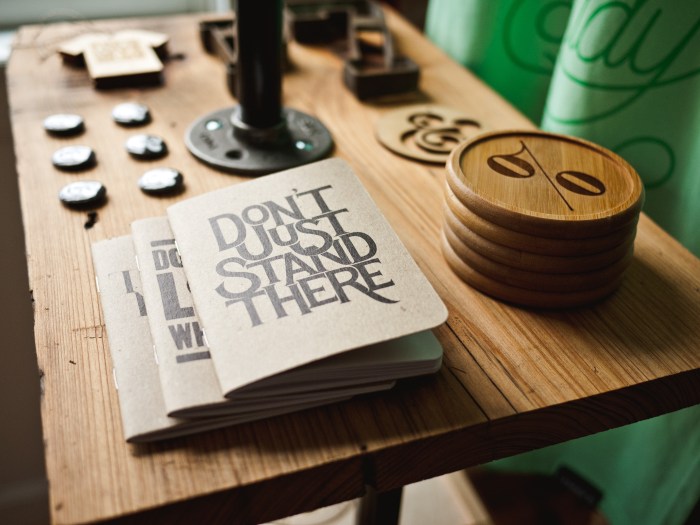 Every one of us reaches a point in our career where we end up yearning for bigger challenges or are looking forward to doing something different. Once you've attained the "comfort zone" in your current position and your day-to-day responsibilities don't seem to spark an interest in you - it is time for you to ask for that promotion!
As you develop your skills and abilities both professionally and personally, it makes sense to channel your competencies to higher-level assignments. Engagements that endow you with more responsibilities, organizational positioning, self-satisfaction and of course, money.
If you could relate to all this, it not just helps but is also vital to let your boss know that you're looking forward to taking the next step.
Having said that, it never comes easy - making the case for a higher position can be tricky, it is important to approach the conversation in an ideal way. So, before scheduling a one-on-one with your manager, here are a few things to keep in mind:
Do your preparation
If you're ready to move up, you need to justify your request. You need to show that you're really worth giving a promotion to.
Hence, begin by making a list of your accomplishments, particularly those that fall out of your regular responsibilities and which have benefitted the business. These accomplishments should be your key takeaways that exhibit your strengths in a role beyond yours and give an idea to the manager about the specific role he can consider you for.
Therefore, it is always beneficial to keep a list of your noted accomplishments ready at the time of negotiation.
Involve your manager early
More often than not, promotions are decided in annual (or if you're lucky bi-annual) performance reviews. Now that you have your speaking points ready, reach out to your manager well in advance of the performance reviews.
It's a possible opportunity for you to discuss how you've been doing and where your career is heading to, with your manager. You can subtly tell him that you're up for the next big step now.
If you're a good performer and have cordial relations, your manager should have your interests at heart, because you make him look splendid with his supervisors! She'll most likely provide you with an inside track as to what are the important considerations for getting that promotion.
The discussion points will also act as fodder for your boss to take your concerns to the verticals. Because remember that the decision regarding a promotion is often a collaborative one - it might require all your succeeding verticals in the firm to agree to it.
Make it about the Company
When you're asking for a promotion - it's more important to think from your employer's perspective, than thinking about your personal interests - because it is him who makes all the decisions! And every time your boss is making a decision - whether it is about business or personnel - he's deciding what's best for the business.
Start the conversation by telling him that you too have business objectives in mind - you care about the company and its success. Show him that promoting you would serve the business interests and make a difference.
Open the conversation with something like, "I really enjoy working here and I feel I can do a better job for the company in a higher position." Then back this up with your previous accomplishments and how you can translate them into results in your next role.
Think of something like this:
You know how I reduced the company costs by 20% after taking up the role of Project Manager. I'm sure I could save us even more if I'm given the role of decision-making as well. Now that I've spent some time supervising various departments and streamlining activities, I have a clear picture of what exactly should be done in case I'm allowed to take decisions.
This way you'll steer the conversation in the right direction and make your employer believe that promoting you is a reasonable idea.
Don't keep money as the sole reason
Money and other practical benefits are always nice, but if that's your sole reason to move up the ladder, rethink about it, firstly, make sure your skills and performance justify your request.
Keep in mind that a promotion is not solely about additional money, it is also about additional responsibilities, time, energy and pressure.
Now that we know how to ask for a promotion, let's see what's the best time to do that:
There's never a "perfect" time to ask for a promotion - it varies for different people. For some, it comes after 5 years of working in the existing role, for others it could be within months of joining the company. It all on depends on several aspects - your career field, personal track record, the financial resources of your company etc.
Nonetheless, there are a handful of keynotes that could affect the appropriateness of your timing, let's see them now:
Spend some time taking up new responsibilities
Rather than diving straight into the waters by asking promotion, start small. Take that responsibility of your boss when he's away – learn the basics and see what it is like to do his work. Gradually, you can keep asking for significant tasks more regularly until you practically have a new position already!
Once you're at this juncture, asking for a promotion comes naturally - both you and your boss would be aware of the fact that you should be moved up the ladder.
Possible vacancies in your organization
If a higher position is open and needs to be filled immediately, you could offer yourself for consideration. You never know when such opportunities surface again, so it's always a great idea to make the most of them!
Repositioning in your department, team or the company
Consider what's happening within your department or team. Are your co-workers considering new jobs or moving up the ranks? Is your department merging with other or repositioning its stature in the company?
When there's a lot of overall change happening, step up and ask your boss where she sees you fitting in as the organization moves forward.
Nothing worthy ever comes easy and the same rule applies here as well. But if you keep the conversation (company's) objective-centric and show that you really possess the faculties required for it - you're already on your way to the promotion! :)
Image Credit: Unsplash - Jeff Sheldon